This is how I feel about 30 Rock ending. Blerg on you Tina Fey.
Tonight, we say goodbye to one of the funniest shows on TV. If only there was a perfect
Joni Mitchell song
to commemorate this event. While I shall drown my sorrows tonight in night cheese and a Nancy Drew (it's a Hardy Boy for men, natch), check out some of the greatest creations Liz Lemon and the gang have ever given us, from bar mitzvahs for werewolves to Meat Cat.
Jenna, "unwindulaxing"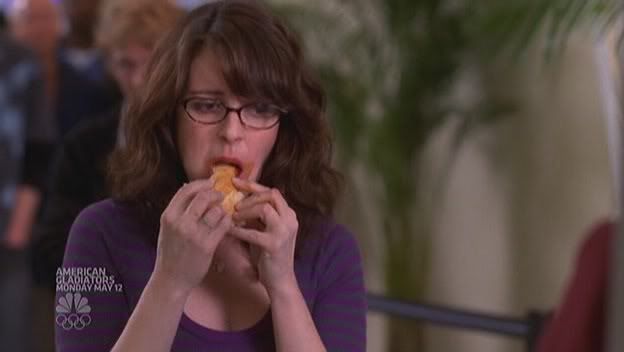 Classic Liz, choosing food over a man. This is so not a romantic comedy.
"Who Farted?" One of the many "classy" sketches on TGS
See? Super creepy.
One of Liz's many many crazy dreams.